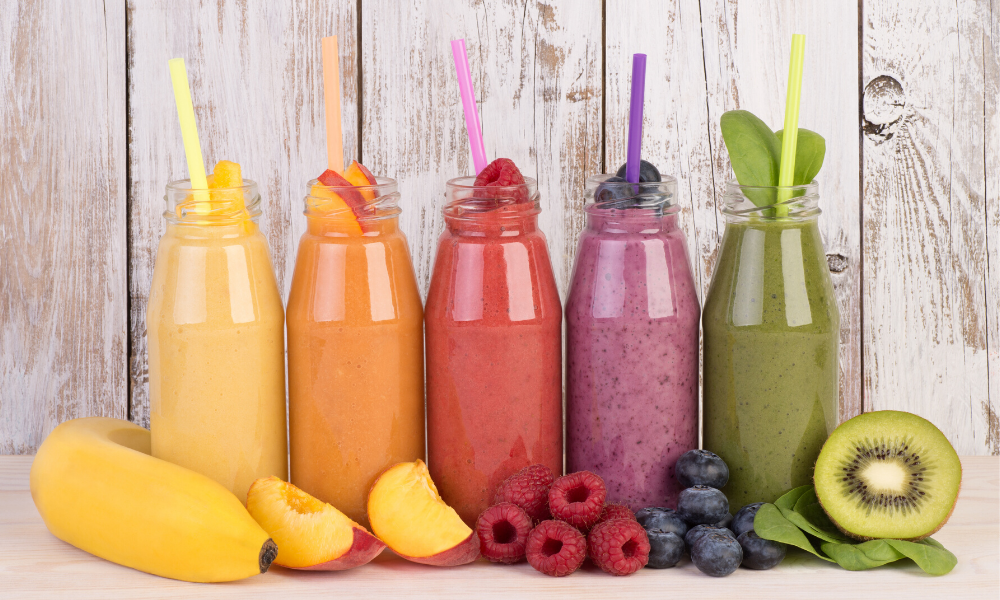 These 5 delicious smoothies are one of the many ways you can reach your daily vitamin and mineral goals. These smoothies turn your vitamins into a delicious treat instead of a chore.
They taste so good and will give you the added energy you need to start your day! You can even add protein to any of these recipes, so they can suffice as a healthy breakfast or lunch!
Each of these recipes calls for one scoop of Bari Life's Complete Bariatric Vitamin Powder, to ensure you're getting half of your daily dose of all the bariatric vitamins and minerals you need to prevent vitamin deficiencies after bariatric surgery.
Watermelon Strawberry Vitamin/Protein Smoothie
We are in love with the color of this one – the perfect summer pink, making it look irresistibly juicy and delicious! While cutting up a giant watermelon put some aside for this smoothie.
Freeze or use right away with some fresh or frozen strawberries and if you have it, a sprig of mint. Yum!