Just One Multivitamin Landing Page v2
Just One Bariatric Multivitamin
Ditch the complicated, all-day vitamin routine. Get what you need to stay healthy in just one pill. For Gastric / Sleeve Patients.
Only $15.99!
Just One is a once-daily multivitamin with iron
Designed specifically for bariatric patients who want to know they're getting all of their nutrients.
Each bottle is a one (1) month supply for Gastric Bypass and Sleeve patients
One fast-dissolving pill per day
Formulated based on the most recent ASMBS Nutritional Guidelines
Designed specifically for gastric bypass and vertical sleeve gastrectomy patients
Developed using the expertise of an entire team of Bariatric medical professionals
Manufactured in an FDA inspected facility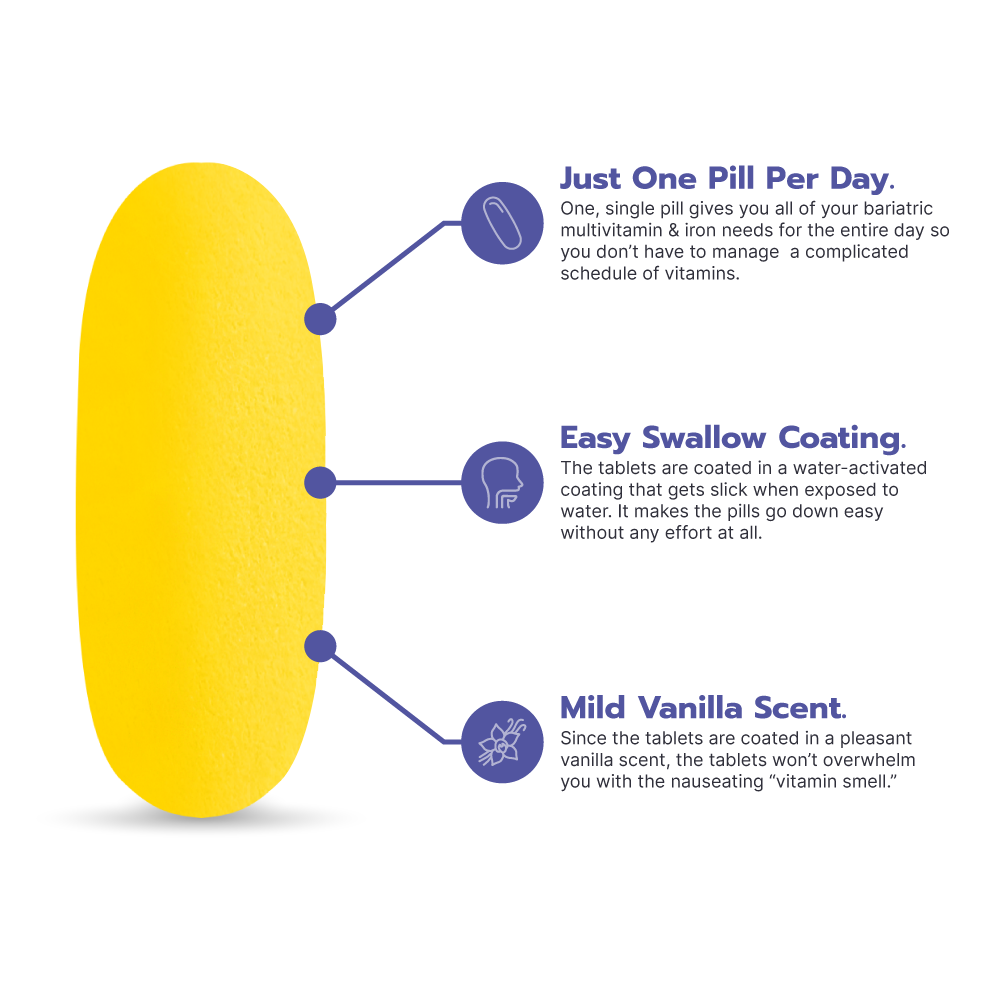 Take one tablet daily if you've had gastric bypass or gastric sleeve surgery, it doesn't get much simpler!
Learn why bariatric patients love taking just One Pill Per Day!
"This is the best vitamin for Sleeve Gastrectomy. I've taken for a couple years and works perfectly! – Gina L."
"Best part? You only need 1 daily and you're covered"
"Love this one a day. So much easier for me and my lifestyle. – Inez R."
"Love the "One tablet" option. So much easier for traveling. Automatic renewal and shipping makes this perfect. – Pam B."
"Energy up, spacey feeling gone, feeling of well being normal. Thank you! – Alison A.
After my gastric bypass surgery, I had to take six multivitamins each day. I love the convenience of the Just One multivitamin! I always get great service from BariLife. Shipping is fast! – Lynn J.