Customer Reviews
Write a Review
Ask a Question
09/09/2022
Anonymous

United States
Lemonade Powdered Vitamin Drink
I prefer the Watermelon but I was pleasantly surprised that the lemonade was tasty. I still prefer Watermelon but the Lemonade will be acceptable any time you run out of Watermelon.
09/09/2022
Anonymous

United States
Lemonade Powdered Vitamin Drink
I prefer the Watermelon but I was pleasantly surprised that the lemonade was tasty. I still prefer Watermelon but the Lemonade will be acceptable any time you run out of Watermelon.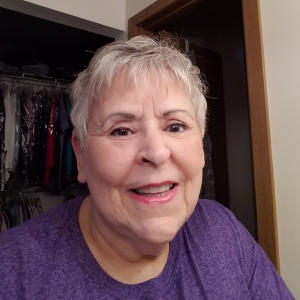 DB
06/18/2022
Dawn B.

US
Bari Life Watermellon Vitamin Powder
I have been using this product for years and it is the main vitamin that keeps me in good health. My blood work always shows that I have a full scope of all the necessary vitamins for good health. I have to add splenda to the drink since it has no sweetness to it, but otherwise it is perfect.
05/03/2022
Anonymous

US
Powder formula
Easy to drink. Great taste. Mixes easily.
04/15/2022
Anonymous

US
Love it!
Added a pack of crystal light for flavor. Very good.
Hello, I'm thrilled that you are loving our Vitamin Formula! It's so great to see our customers enjoying our products and seeing benefits! - Sergio Team Bari Life
02/19/2022
Stephanie A.

US
Amazing customer service
My original package never arrived, they right away helped me. Love these vitamins
Hello Stephanie Thank you for taking the time to provide your feedback! I'm so happy to hear that you're enjoying our vitamins! - Sergio Team Bari Life
Bariatric Multivitamin Powder - Lemonade (60 Scoops)
Bari Life's unique bariatric vitamin powder allows you to easily drink all of your essential daily vitamins and minerals after weight loss surgery. It is highly recommended for the first 4-6 weeks post-op because it allows for the easiest absorption while healing. We've taken the time to refine the texture and flavor while still delivering everything that you need after surgery into one formula.
See the recommended dosage under the Directions tab above. The dosage depends on the type of bariatric surgery.
| Surgery Type | Scoops per day |
| --- | --- |
| Gastric Band | 1 scoop |
| Vertical Sleeve Gastrectomy | 2 scoops |
| Gastric Bypass | 2 scoops |
| BPD/DS | 3 scoops |
Flavorful, but not too sweet. Bari Life's lemonade flavor will never get old and will make taking your vitamins effortless and delicious! Mix the powder into 8 – 10 ounces of water for a nice, mild taste. You can add as much or as little water (or favorite juice/beverage of your choice) to make it even more flavorful or more mild. Try our Watermelon🍉, too!
You will get 1,500 mg of calcium as citrate and it's completely undetectable by taste! The vitamin powder dissolves instantly with a few stirs, but the high quality calcium citrate will begin to settle if left idle. No need to worry though! The calcium is extra fine with no gritty texture and tastes super smooth. Just give your glass swirl or another stir before taking each sip to make sure you don't leave any nutrients behind.
1500mg Calcium Citrate
45mg Iron
6,000 IU Vitamin D
1000 MCG B12
No other vitamin supplementation needed!
Meets or exceeds all of the ASMBS Clinical Practice Guidelines
Designed for easiest absorption for the first 4-6 weeks following weight loss surgery
Mixes easily with water and helps you stay hydrated while getting vitamins at the same time
This formula easily adapts to patients needs and it meets or exceeds the clinical practice guidelines set by the American Society for Metabolic and Bariatric Surgery (ASMBS), making it truly complete.
Until recently practitioners have been in search for the magic combination of supplements to prevent deficiencies for their bariatric patients. Often, bariatric patients are left with a shopping cart full of supplements and a complicated schedule to follow. The search is finally over and patients are more compliant and develop fewer deficiencies on Bari Life! Learn More Here!
Also Comes in Tablet Form!
For the first 4-6 weeks after your weight loss surgery the Bariatric Multivitamin Powder is the very best form for taking your vitamins. After the first month or two you may want to try something new.
That's why we made sure to create the same great formula in a Tablet form. One scoop of Bari Life Multivitamin Powder has the same content as three Bari Life Multivitamin Tablets.