Customer Reviews
Write a Review
Ask a Question
05/29/2022
Lloyd P.

US
Great tasting
Don't mind taking this calcium. It's great tasting and easy to dissolve in the mouth.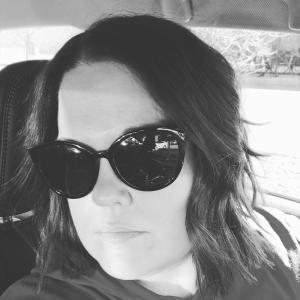 KD
05/15/2022
Krista D.

US
Love my chews!
I love my calcium chews. They have become my little treat 3 times a day! Love all my barilife products so far!
03/26/2022
Jenna R.

US
Nice! Easy to use.
Love that I just have to take 3 a day. Good taste.
Hello Jenna, I'm thrilled that you are loving our BariBurst! It's so great to see our customers enjoying our products and seeing benefits! - Sergio Team Bari Life
03/21/2022
Amy V.

United States
Finally! Calcium chews I enjoy
I have tried all of the bariatric calcium chews from every brand. I'm a watermelon flavor snob and I have been searching for a watermelon calcium chew that has the right flavor. These are by far the best tasting in my opinion! I have been using these for over 1 year and I still look forward to them everyday and I take 3 a day since I had the sleeve.
Hello Amy, I'm thrilled that you are loving our BariBurst! It's so great to see our customers enjoying our products and seeing benefits! - Sergio Team Bari Life
12/29/2021
Anonymous

US
A bit easier than 3 big horse pills
I have not had blood work to compare the use of these to the use of the large horse pills I was taking so I cannot yet attest to the effectiveness. But the taste isn't too bad. Slightly chalky, a bit of an aftertaste but still good.
I am so excited to hear that our BariBurst Calcium is working for you! Thank you for taking the time to provide your feedback and if you have any questions or need help, please feel free to reach out to us! Derek Team Bari Life
12/26/2021
Fatima B.

US
Missing
I do not know because I never received anything
Hello Fatima, Thank you for taking the time to submit a review - I'm sending you an email to follow up so we can help! Derek Team Bari Life
After surgery, you can't get enough of this mineral naturally
It's virtually impossible for bariatric patients to get enough Calcium through diet alone.
A 2018 Belgian Scientific Paper published in Science Direct reported that:
"Bariatric surgery has proven to be a valuable treatment option… However, these procedures can lead to impaired intestinal absorption of calcium and vitamin D"
Basically, after surgery your stomach can't naturally absorb all the Calcium that you need.
Our Founder, Dr.Stephen Boyce M.D. knows this better than most, having carried out over 8,000+ bariatric surgeries and created our tasty Calcium Citrate Chews.
Available in 2 delicious flavors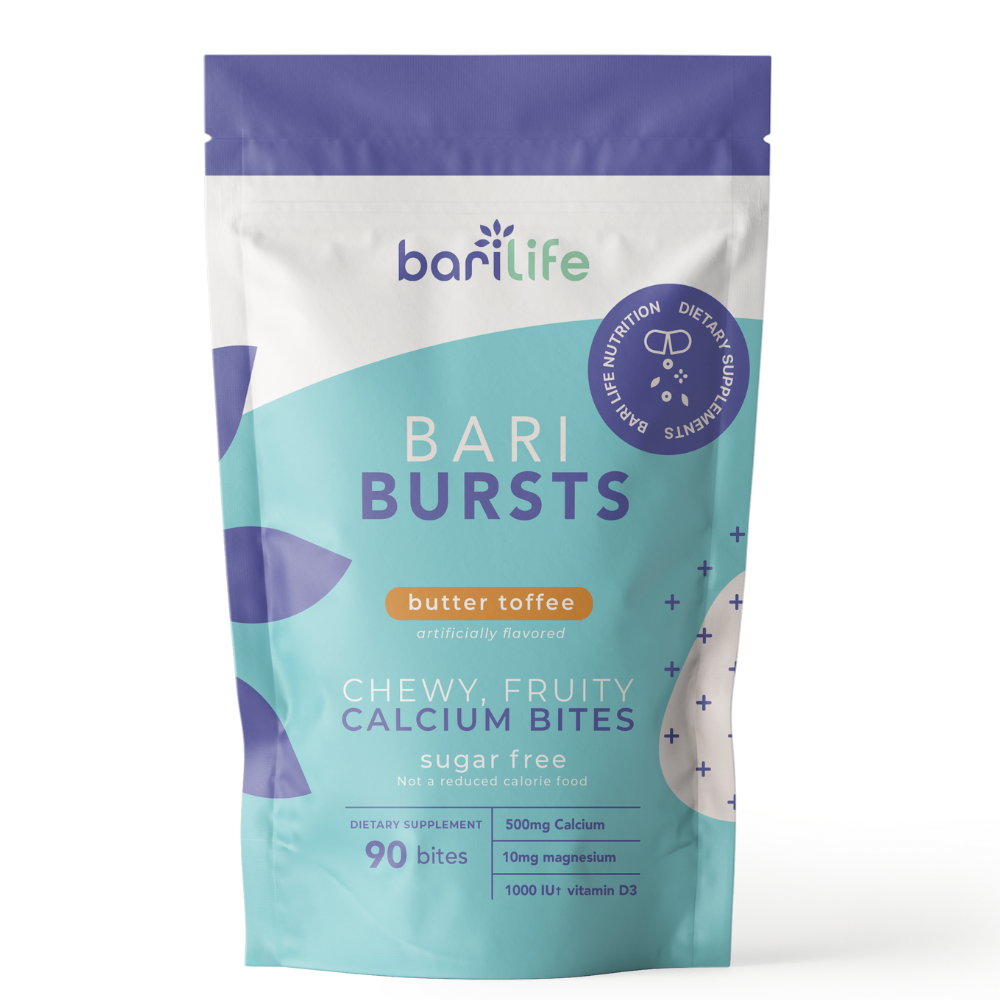 You need calcium for:
Healthy teeth.
Blood clotting.
Healthy bones.
Nerve functions.
Muscle contraction.
Normal heart rhythm.
But getting calcium from regular food won't necessarily help.
The ASMBS (American Society of Metabolic and Bariatric Surgery) recommends you get AT LEAST 1,500mg of calcium EVERY DAY.
To do that you need a special kind of calcium.
One that is more easily absorbed by your stomach as it heals.
Calcium Citrate.
That's why we made our delicious Calcium Citrate chews.
Just 3 of these every day will give you all the Calcium you need.