Just One: Once Daily Bariatric Multivitamin + Iron
SKU:

0700175755384
Price:

$

39.99
IGB
VBG
DS
RNY
VSG
Customer Reviews
Write a Review
Ask a Question
05/18/2022
Anonymous

US
Vitamins
Great to have 1 pill.no after taste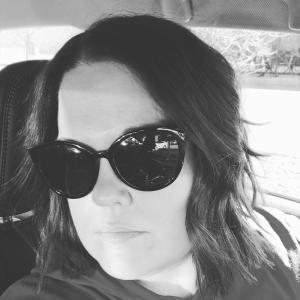 KD
05/15/2022
Krista D.

US
Love my chews!
I love my calcium chews. They have become my little treat 3 times a day! Love all my barilife products so far!
05/14/2022
Bridget C.

US
Amazing product!!
These vitamins have been a lifesaver for me! I know I am getting the appropriate amount of each vitamin. Not to mention they taste GREAT! I'm about to sign up for recurring delivery!
05/14/2022
Anonymous

US
Excellent Value
This vitiamin is perfect! It has all the required nutrients in a very easy to swollow pill. I cant wait to see my lab resutls!
05/12/2022
Cricket P.

US
Easy peasy
I've been using this product since it came out. Taking one pill a day makes getting in my vitamins super easy.
04/23/2022
Jessi

US
One and only
I've tried other pills. This is the only one who stays down. The smell can be overwhelming. Wish they had 60mg
Just One - Complete Bariatric Multivitamin with Iron
Once-daily bariatric multivitamin + 45mg Iron
Just One is a once-daily bariatric multivitamin with 45mg of iron.
This means you get ASMBS recommended values for all of your multivitamin needs & iron in a simple, single-dose tablet.
Research shows that as a medication regimen's complexity increases long-term compliance decreases. So, if the opposite holds true then the simpler the regimen the higher the long-term compliance. This is what we want out of a bariatric multivitamin.
We want you to prevent vitamin & mineral deficiencies for life and to do that you need a sustainable solution.
Inside one single pill you get the ASMBS values for:
For post-bariatric surgery patients begin by taking with food for the first 4 weeks. Bariatric vitamins are high-potency and can take some time to adjust to them if you're not used to taking a bariatric-strength multivitamin.
Taking it with a little bit of food makes this a non-issue.
After that, it's just about taking it every day so you can reap the benefits (i.e. prevent deficiencies and stay healthy). Whatever ends up working best with your schedule is what you should do.
Pro Tip: Keep the bottle out on your bathroom vanity so you see it right when you wake up. This can be the best time to take your vitamins because you're not distracted yet!
| Surgery Type | # of tabs per day |
| --- | --- |
| Gastric Band | 1/2 tablet |
| Vertical Sleeve Gastrectomy | 1 tablet |
| Gastric Bypass | 1 tablet |
| BPD/DS | 1.5 tablet |