Customer Reviews
Write a Review
Ask a Question
10/02/2022
Anonymous

US
Awesome product!!
The tablets are a bit big but I found that with the coating on them they were actually easy to swallow. I'd recommend them to anyone having had surgery or even pre-op as a multivitamin to get started.
09/22/2022
Anonymous

US
Love them
Making me feel so much better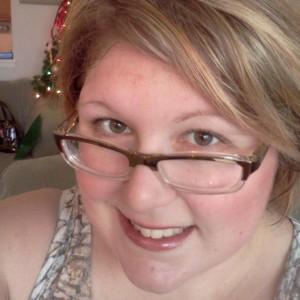 AM
09/08/2022
Autumn M.

US
Energy and mood improved
I had gastric sleeve 10 years ago, I hadn't been on vitamins most of the time, sadly. But I found these, I am not tired anymore, my mind is sharper, happier, less nervous, ironically I have severe hormone, endrometriosis and ovarian issues, and thyroid issues, animus 10 years after gastric sleeve, so very strained mentally, but since I started taking these, it's like night and day, I didn't have this much energy in college, over 20 years ago. ;) I have been talking the for one month.
08/03/2022
Tyme C.

US
Just ONE :)
I'm now a forever barilife patron! My new pouch is sensitive.. the flavor/scented coating really makes a difference. I get the 'yum' of vanilla when I swallow the pill all without any lingering vitamin taste/smell. It's also so much easier for me to remember to simply take this one multi-vitamin and 2 calcium chews versus taking all the needful separately.
05/19/2022
Mary M.

US
Literally fixed my bloodwork
I had struggled with other bariatric vitamins not helping my bloodwork, while my hair was falling out steadily after a year later. Not only did my thyroid levels level out, but my hair loss completely stopped and now I have new growth.
05/14/2022
Timothy P.

US
Great Choice
I've tried several other products but these are complete, easy to take and the service is very good. I received these quickly and they've met my expectations.
Complete Bariatric Vitamin Tablets (180 Non-Chewable Tablets)
This is the formula that started it all for Bari Life! For over a decade now, Bari Life's Complete Bariatric Vitamin formula with calcium and iron continues to be the #1 choice for bariatric patients.
What makes it so special?
It's still the first and only bariatric vitamin to provide ALL calcium and iron needs, along with all multivitamin needs, into a one bottle solution. You don't have to add any additional vitamins to get everything you need after bariatric surgery.
Our founder, a bariatric surgeon, saw his patients struggling to take all the recommended vitamins because it was complicated and expensive to piece together all the vitamins required after bariatric surgery. He took it upon himself to make vitamin supplementation simpler by offering a complete solution.
Bari Life's Complete Bariatric Vitamin tablets take the guesswork out of your vitamin regimen after bariatric surgery. The tablets have a nice vanilla scent and a special coating that makes them very easy to swallow when taken with a beverage. Even people who don't like pills take Bari Life tablets because they are so easy to swallow with no taste or calories or any added elements. Just what you need for optimal health.
Check out hundreds of reviews by patients at the top of this page and decide if Bari Life is right for you!
Recommended Dosage
| Surgery Type | # of tabs per day |
| --- | --- |
| Gastric Band | 3 tablets |
| Vertical Sleeve Gastrectomy | 6 tablets |
| Gastric Bypass | 6 tablets |
| BPD/DS | 8 tablets |
Product Highlights
1500 mg Calcium Citrate
45 mg Iron
6,000 IU Vitamin D
600 MCG B12
No other vitamin supplementation is needed!
Meets or exceeds all of the ASMBS Guidelines
Special coating that makes them very easy-to-swallow
Pleasant Vanilla Scent (no overwhelming vitamin smell)
No chalky aftertaste left from chewables
This Also Comes In A Powder Form!
You can drink your vitamins too! We offer two bariatric multivitamin powder flavors: Lemonade🍋 and Watermelon🍉!The Bari Life Multivitamin Tablet is the exact same formula as the Bari Life Multivitamin Powder. Three Tablets have the same content as one scoop of Powder or one packet.
Supplement Facts
The entire supplement facts label is located under the Ingredients tab at the top of this page.
Simplify your bariatric vitamin regimen today with Bari Life!