Customer Reviews
Write a Review
Ask a Question
12/25/2021
Anonymous

US
Great Taste
The smores taste great and are a healthy snack.
12/07/2021
Anonymous

US
Flavor of this bar is great! A wonderful alternative or switch up in the diet.
Thank you for the review! I'm glad the bar is keeping things fun with your diet! Derek B. Team Bari Life
11/27/2021
Anonymous

US
Best protein bars
These are the only protein bars I eat. They are chewy and sweet.it really tastes like cheesecake. I love them.
11/26/2021
Willene B.

US
Protein bars
I enjoy the snacks
11/17/2021
Yvonne H.

US
Protein Power
I absolutely love your products! I have searched high and low for protein products that are paletable. Your products, hands--down, are the best tasting protein products I have found. I appreciate the variety of all your products and will continue buying them. I highly recommend BariLife to anyone wanting a healthier regimen.
Thank you for the high praise, Yvonne! I'm glad the Dark Chocolate S'mores bar is hitting the spot! Derek B. - Team Bari Life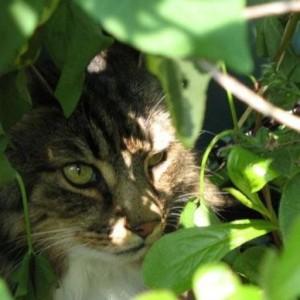 SF
11/14/2021
Susan F.

US
Just like a candy bar
This bar tastes really good. It is handy for when I get a sudden drop in blood sugar at work. It's convenient, and chewy, and chocolatey - the perfect way to fill an emptiness without ruining your carb and fat allowances for the day.
Thanks for the review, Susan! I'm glad you're liking the Dark Chocolate S'mores bar! It's one of my favs, too! Derek B. - Team Bari Life
Soft, Chewy High Protein Bars
Flavors with irresistible caramel filling and perfect chocolate coating to fruit-filled bars like strawberry cheesecake. You are sure to find a flavor that is mouthwatering and delicious to you.  If that sounds good, you'll love the fact that you can eat any of the chewy protein bars as a high-protein breakfast, snack, or dessert – guilt-free!
You can't predict what might happen in your busy life, but you can always be prepared. Keep Bari Life Chewy Protein Bars in your office, backpack, car and gym bag so you're always able to satisfy hunger no matter where you are. The Bari Life Chewy Protein Bars are suitable for solid foods and weight maintenance diets. Also, a great choice for gastric sleeve, gastric bypass, duodenal switch and gastric band patients.
Key Nutritional Information
Low Calorie: 160 – 170 calories per bar
High Protein: 12- 15 grams per serving
Low Fat
Trans Fat Free
Low Cholesterol
Low Carb
Low Sugar
Perfect on-the-go snack
The Bari Life Protein Bars deliver on delicious taste, optimal convenience and bariatric nutrition.