Planning healthy meals that work with your bariatric diet can be tough. You need these recipes in your life!
If you have been skipping dessert because you thought it would ruin your diet then you need to check out these bariatric-diet-worthy desserts!
Can you make great strides after bariatric surgery and still enjoy the food you eat? Absolutely. In fact, it's the only sure way to make sure your progress continues.
How long do you think ANYONE could last on a boring and bland "chicken and brown rice" diet day in and day out?
Answer: not long.
Finding delicious and healthy foods to eat after bariatric surgery keeps you satisfied while losing weight. And dessert is downright satisfying!
Of course, the majority of your bariatric diet should consist of whole food sources like lean meats, veggies, and fruits; however, throwing in a dessert here and there will do little (if anything) to your long-term goal. Especially if you pick from one in this article.
1. Low-Calorie Cherry Chocolate Ice Cream
If you, too are a fan of the classic Ben and Jerry's flavor, Cherry Garcia, this is screaming out to you.
Substitute the 260 calories per half-cup option with this lighter route and you won't be disappointed.
2. Skinny Mug Brownie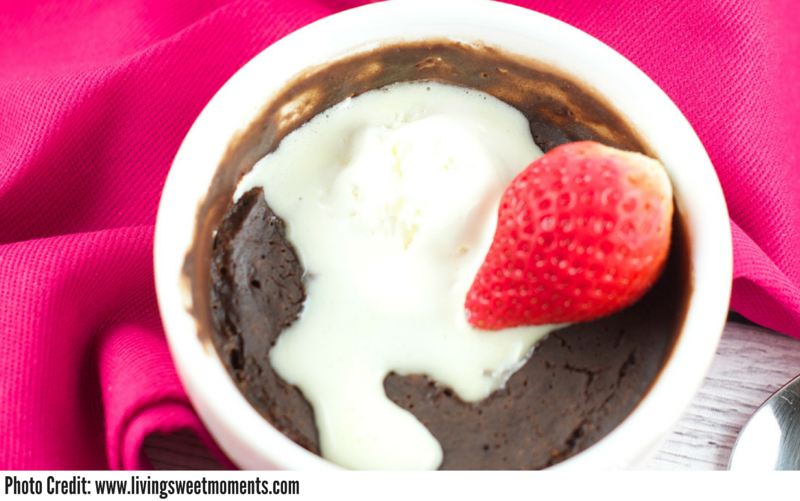 There are few things better than freshly baked brownies. But there's a big issue with baking a pan of brownies…
When they come out of the oven, they've had time to cool and you have removed your perfectly portioned square of delight – there's still an entire pan of brownies left.
Even those with the strongest of will-power are bound to slip with that kind of temptation. Remove the threat by baking this single-serving brownie in a coffee mug!
3. Chocolate Peanut Butter Microwave Brownie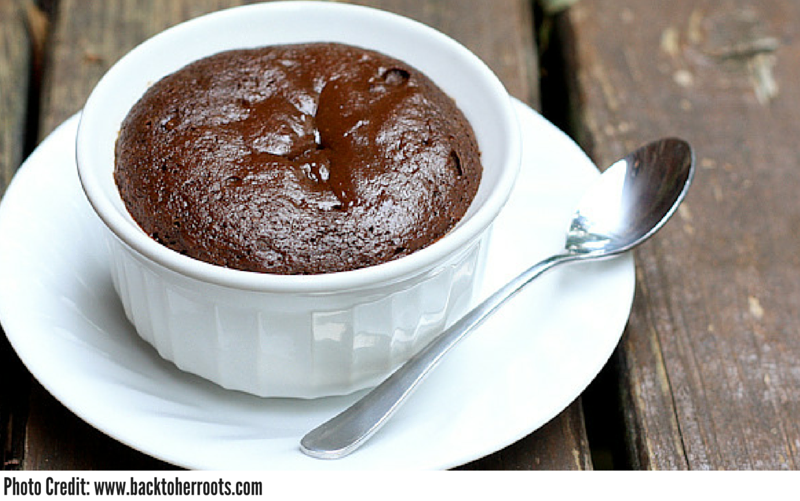 Harry Burnett Reese got one big thing right – chocolate and peanut butter were meant to be together. This perfect pair does not need to be absent in your diet, you can have your cake and eat it too!
4. Triple Berry Cobbler
There is just something about a good cobbler that makes us think of summer. Fresh fruit and the crispy crust makes a great treat.
Most cobbler recipes call for a boatload of butter and sugar, which makes them immediately off-limits. This recipe takes advantage of healthy alternatives while delivering the goods!
5. Dark Chocolate Mint Bites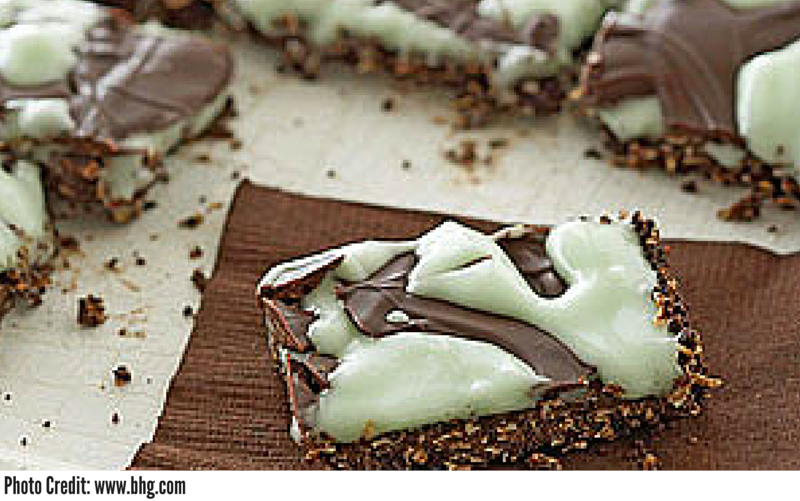 Desserts don't always have to be a full-blown production. Cakes and pies are great, but what about smaller indulgences?
These little chocolate mint bites are almost like a thin "bark" that will help satisfy your sweet tooth without going full-on dessert mode.
6. Butterscotch Bars
These take the classic concept of brownies but make use of just a slight variation for a completely different experience. Using butterscotch morsels transforms a typical "brownie" into something spectacularly different.
7. Cheesecake-Stuffed Strawberries
Any time that you can work fresh fruit into a dessert without covering it with butter or sugar you have a win. These bite-sized delicacies are guaranteed to fit into even the most strict diets.
8. Carrot Cake For One
Carrot cake is one of the most popular "vegetable-inclusive" desserts and for good reason. Usually accompanied by a smooth cream cheese frosting – and several hundred calories per serving. This recipe combines a healthy, single-serving carrot cake recipe with a low-calorie cream cheese frosting!
9. Quinoa Sesame Brittle
Every couple of years a specific food gets more attention than it may deserve. Quinoa is kind of a buzz word these days – but it completely delivers in this unique brittle.
Quinoa contains a healthy dose of fiber and iron and the fact that it works in even sweeter fares makes it a great ingredient to keep on hand.
10. Raspberry Lemon Bars
Lemon bars are great, but add fresh raspberries and it's a "next level" kind of moment. The crust uses both white and whole wheat flour and a secret ingredient: chopped walnuts. The walnuts in the crust give this a different but tasty variation.
11. Mini Plum Cakes
This recipe is just in time for summer. As plums are now in season, take advantage of their presence and try out these mini cakes!
12. Lemonade Cupcakes
Keeping with the summer desserts theme, how about some lemonade? Lemonade cupcakes that is. If you are a lemon fan you will love these delicate little cakes. The applesauce may seem like a strange ingredient but it is really the secret to keeping the cakes moist and delicious without adding a bunch of butter.
13. Strawberry Banana Creams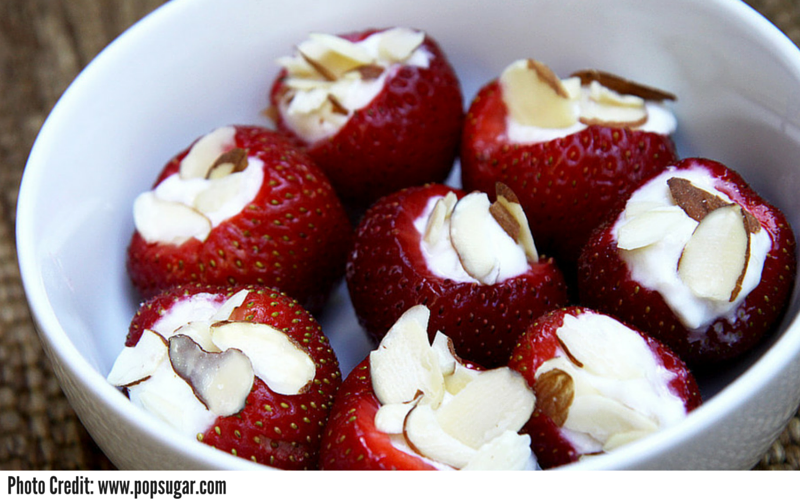 Now that strawberries are in season this is a recipe you don't want to miss. Take a trip to your local farmer's market for some exercise and pick out some perfect strawberries for these little ones.
14. Guilt-Free Double Chocolate Brownies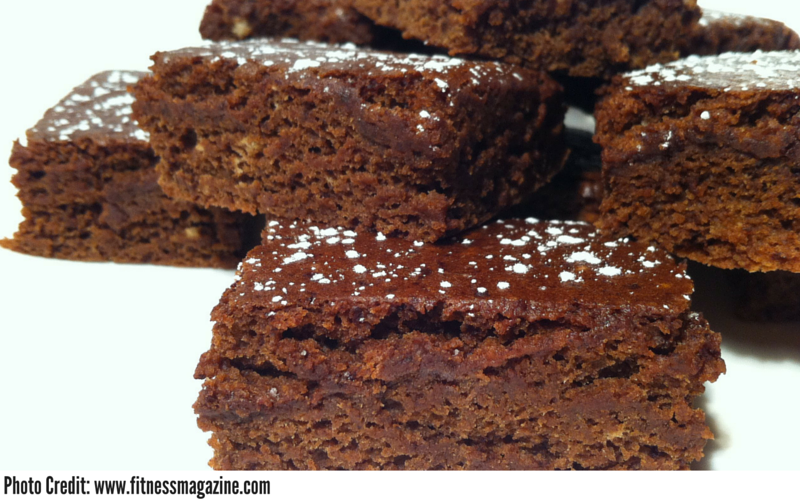 Brownies do not always need to make the "blacklist of dieting." In fact, recipes like these give them a chance at redemption.
Making substitutions like using unsweetened cocoa powder give you the chocolate without the calories that come with pre-packaged and sweetened chocolate. The name is spot-on: Guilt-Free. Try for yourself.
15. Crema Catalana
This one gets a little fancy. If you've ever had creme brûlée and enjoyed it, then this is right up your alley. Most custard desserts are loaded with sugar and fat.
This recipe makes smart substitutions to deliver the rich flavor without wrecking your bariatric diet. This one requires a torch of some sort to get the caramelized "glass" on top. It's worth it to break the crust for that sweet crunch!
The Bottom Line:
While bariatric surgery is not the "easy way" as some people think, you should be enjoying life! Enjoying life to the utmost involves enjoying great-tasting food.
The goal for life after bariatric surgery should be to improve your health, but also enjoying life.
Of course, the bariatric life requires discipline and commitment, so use these recipes to stay on your path to a "new you" and stay away from bland, tasteless meals!