One question you might be asking yourself after surgery is:
"when can I go back to the gym after your gastric sleeve surgery and start exercising again?"
This is a great question and, lucky for you, the answer is simple and straight-forward! You just need to get the timing right…
Chances are that you were told by your surgeon to start exercising in some capacity before your surgery to help get yourself ready, as well as try and establish the habit of exercise that you will need to have post-op.
The American Society for Metabolic and Bariatric Surgery (ASMBS) recommends mild exercise (including cardiovascular exercise and light resistance training) 20 min/day 3–4 days/week prior to having your surgery.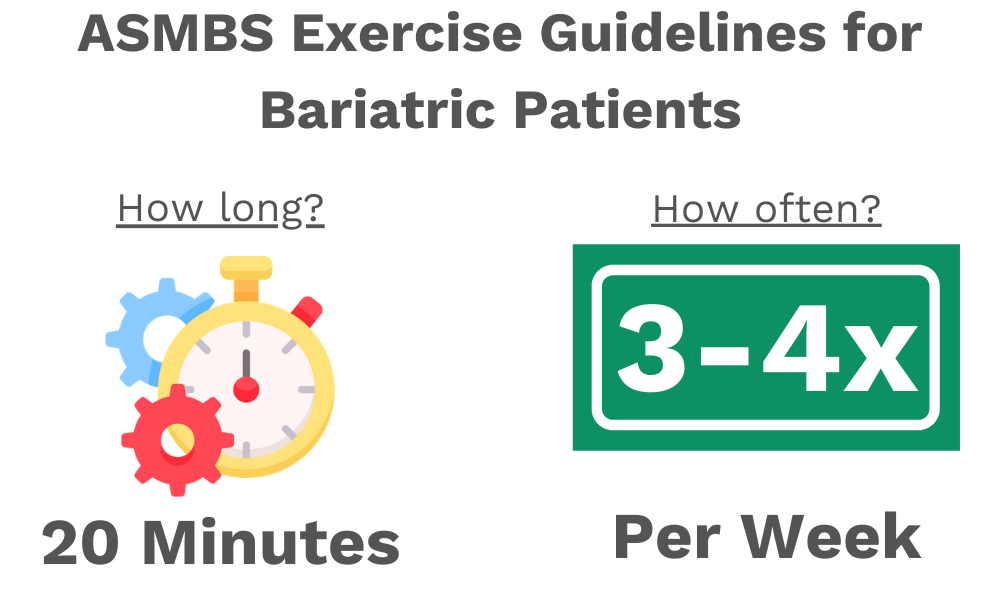 This will help improve cardiovascular fitness, reduce the risk of surgical complications, promote healing and enhance postoperative recovery.
Establishing this habit prior to surgery will make it much easier to get back into it once your surgery has been completed and you have been given the go-ahead to start exercising again by your surgeon.
How long should I wait before going to the gym after my bariatric surgery?
It is important to understand that after your surgery, you will need to be careful not to overdo it with exercising or perform any exercises that could be damaging to your incision as this will cause more harm than good.