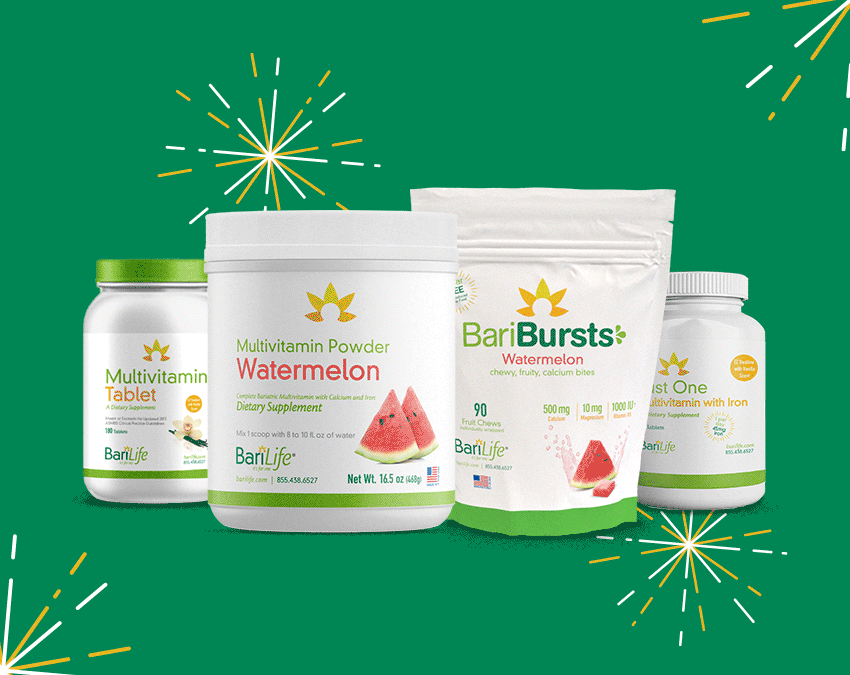 Bariatric vitamins can be super confusing. It's a double-edged sword. On the one hand, it's great that there are tons of options with endless configurations available to you. But on the other hand, it can make things way more difficult than they should be.
For that reason, we've compiled a "Quickstart Guide" to Bari Life's vitamins so you can quickly and easily understand which vitamins you should take at each stage of your post-op journey.
We'll break these down into 3 categories:
We have specific recommendations for which Bari Life products are best suited for each of these phases of your bariatric journey. Luckily for you we keep it simple.
After you read this quick guide you'll fully understand how to meet all of your vitamin needs after bariatric surgery for the rest of your life using Bari Life vitamins!
---
Pre-Surgery (4 weeks leading up to surgery)
It may surprise you to learn that 90% of patients have vitamin & mineral deficiencies prior to surgery.Let me say that again. BEFORE SURGERY most patients have some kind of nutritional deficiency.
This means it's important to start taking a bariatric-strength multivitamin and mineral supplement to help mitigate those deficiencies as you go into surgery.
Ideally, you should start your pre-surgery vitamin regimen for the 4 weeks leading up to your surgery date.
The good news is that we make it easy for you at Bari Life. Instead of having to buy a special "Pre-Surgery Bariatric Vitamin," We have options that work in each phase of the journey. Here's how it works.