Gastric sleeve regrets are common, but we rarely hear about them in the beginning. When you first decide to pursue weight loss surgery, you are overwhelmed with the possibility. Suddenly, life doesn't look so bleak.
The sun begins to climb the horizon casting a healthy glow on your future. Understandably, you try not to spend much time focused on the downside. I mean, what is there to regret about this amazing, life-changing opportunity?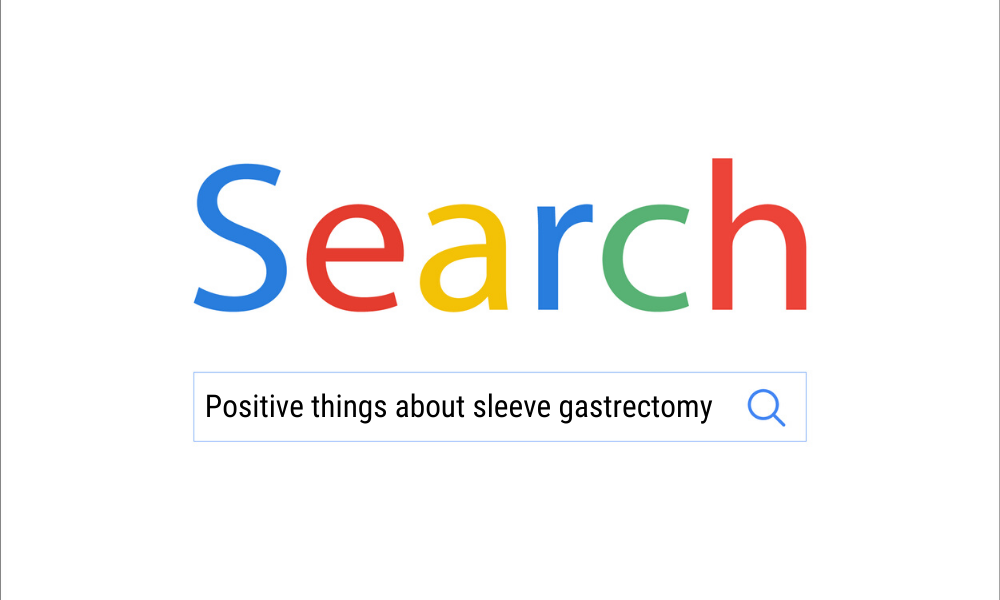 How you think it will go vs. what it will actually be like
Gastric sleeve surgery seems pretty simple outright. Procedurally, they are just removing a chunk of your stomach so you can't eat as much. Therefore, you lose weight. It's like surgical portion control…you can handle that no problem! Right? Here are some of the most common gastric sleeve regrets you may face and what you can do to tackle them head on!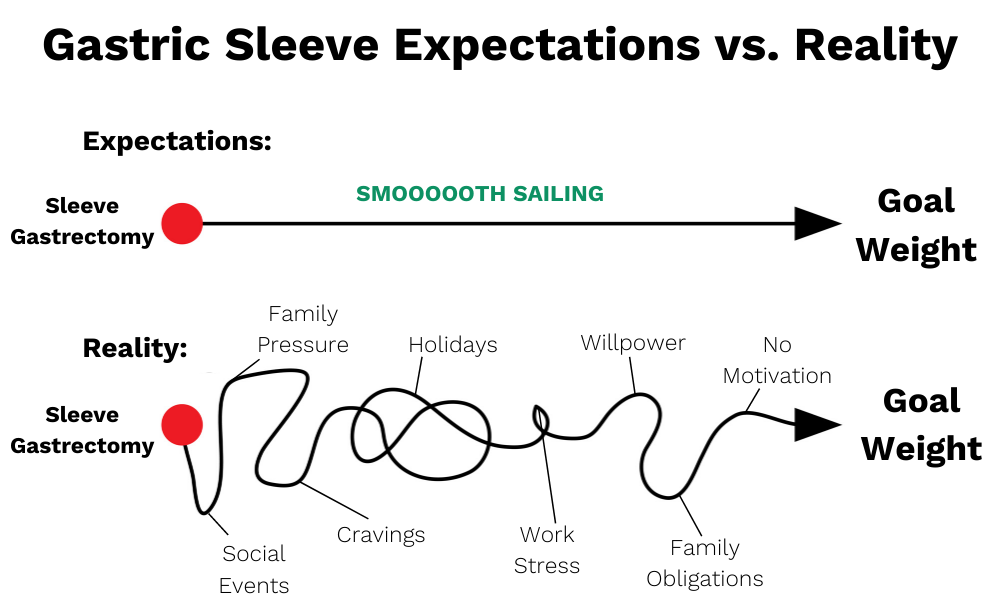 Gastric sleeve regret #1:
You are eating far less than you ever have. Also, you are restricted on the types of foods you can eat
Which means there are foods that you once enjoyed in bounty that you may never tolerate the same again. Food is hugely emotional; it is linked to strong memories of certain people, places, or holidays.
We use it to celebrate, and many of us have used it as an emotional band-aid. Because of the level of restriction created by gastric sleeve surgery, a mindset change is absolutely required for long term success.

The hard truth: Your eyes will almost always be bigger than your stomach. It can be incredibly frustrating to prepare meals that you are only able to eat a few bites of. Dinners out, especially those with multiple courses, will require you to pick and choose what you have a bite of and what you pass.

Like What You Read? Sign Up And Never Miss a New Article
What are your tips and tricks to post-bariatric success?
Share your thoughts or questions in the comments below – we want to hear from you!