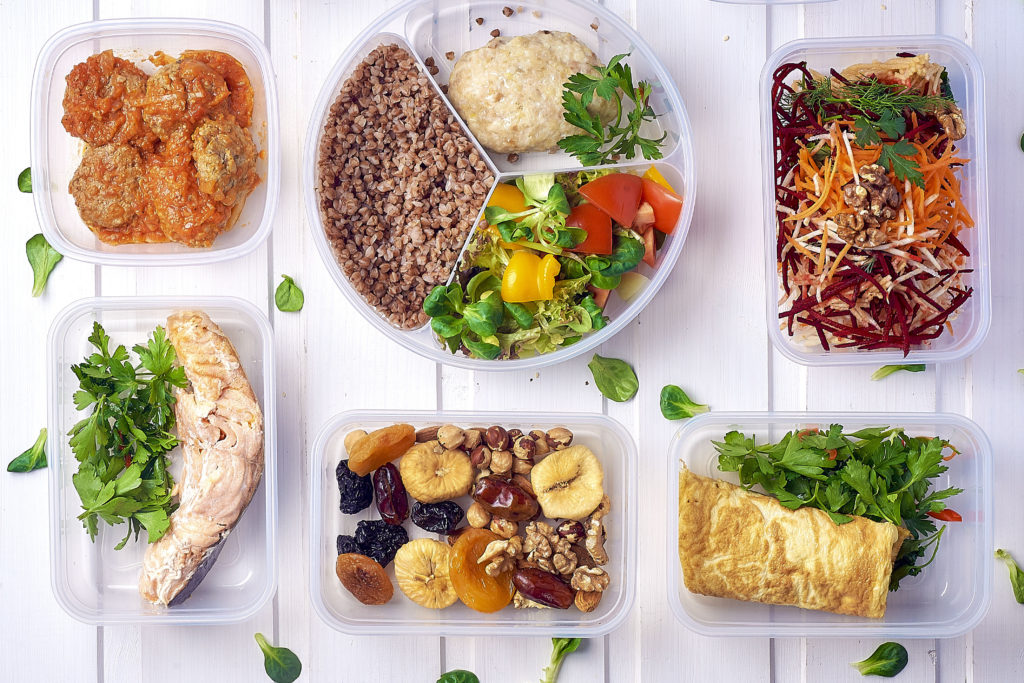 Things change after the Honeymoon Phase that follows bariatric surgery. Here's how to get back to basics with your diet when you're 6-12 months post-op.
After bariatric surgery, there's a "perfect storm" of contributing factors that makes losing weight seemingly effortless. We've heard this period of time called "The Honeymoon Phase." Here's what happens:
You just had surgery so you're not going to be hungry
You have to heal from your surgery so you're following a 4 Phase Diet that dramatically restricts calories, carbs and fat
You're more motivated than ever because you decided to take action and have surgery to lose the weight you need to lose
Would you rather watch a video of this article?
All three of these points work together to cause rapid and exciting weight loss in the 6-12 months following your bariatric surgery, but what happens after that first year when the number on the scale stops getting smaller (or starts to get higher)?
Table of Contents
What should your diet look like 1 year after Gastric Sleeve?
The short answer? Your diet should look like it did when you were losing weight after surgery.
It means high protein, low calories, low carbohydrates and low fat.
A phrase I've seen thrown around the WLS message boards is "getting back to basics." That's generally good advice when it comes to diet because people LOVE making dieting overly complicated.
It's like they think that the more complicated/rigorous the diet is, that means they're trying harder and doing everything they can to get the weight to drop.
Fortunately, the basics are all you need in order to enjoy steady and safe weight loss after bariatric surgery.
Like I said a moment ago – your diet 1 year after bariatric surgery should look like the diet you were following when you were losing weight after surgery. That is, the last phase (Phase 4) of your 4 Phase Post-op Diet…the basics.
4 Phase Diet: Phase 4 Recap

The 4 Phase Post-op Diet has one primary goal. And that is to help your stomach heal after the bariatric surgery. The goal is to still provide enough protein and nutrients without the volume that could stretch and tear the surgery site.
That's why you start with only liquids, move to pureed food, then to soft foods and finally to low calorie, high protein healthy foods.
At Phase 4 you've reached the end of the "healing first" mentality and now you're in "weight loss" mentality.
Since Phase 4 normally starts 4 months after surgery for bariatric patients of all procedure types, everyone will be on this stage of the diet until you reach your goal weight.
Just to refresh you on the basics of Phase 4 diet rules, here are the highlights.
Calories 1 year after Gastric Sleeve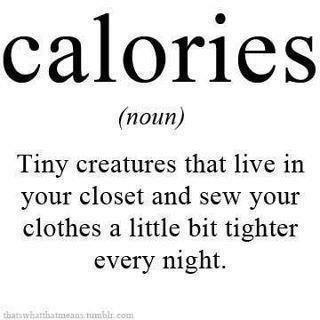 As a general guideline, the Academy of Nutrition and Dietetics suggests 1,200 to 1,500 calories per day for women for weight loss and 1,500 to 1,800 calories per day for men for weight loss.
However, it's quite common for bariatric clinics to recommend a diet of around 900-1,200 calories after the 6-month mark post-op. This is considered a Very Low-Calorie Diet (VLCD) and should be approved by your doctor or dietitian before starting.
If you're worried about cutting your calories too low, then start at the higher end of the range provided and follow it strictly for a few weeks. If you don't see any change do 2 things:
Are you absolutely, unequivocally meeting that calorie goal? Or is there a possibility that you're accidentally going over? If so, keep a strict journal and stick with the same number of calories for a few weeks
Lower your calories by 100 calories for the next few weeks and see if that does the trick, **but don't go below the bottom of that recommended range without talking to your doctor or dietitian.**
Remember, at its simplest explanation, the success of your weight loss comes down to total calories consumed. If you eat too many calories your weight will go up. If you eat fewer calories than your body burns, your weight will go down.
Removing other factors like social, psychological and other less quantitative measures, weight loss is about energy balance.
That said, there is a handful of other considerations when talking about your diet 1 year after gastric sleeve and other bariatric surgeries…
Protein 1 year after Gastric Sleeve
RNY and Sleeve patients should get at least 60 grams (women) and 75 grams (men) of protein per day.
BPD/DS patients should get more, at least 90 grams of protein per day
When weight loss is the goal there are only 2 things that you need to focus on: Total Calories Consumed and Total Protein Consumed.
If you get those two numbers correct 90% of the time then you will lose weight.
Why is protein so important?
During times of calorie restriction (i.e. trying to lose weight), it's been proven that higher protein intake is helpful in maintaining lean body mass.
After all, you want to lose weight from body fat, not lean body mass.
Further, protein is the most filling macronutrient, and hunger is arguably the most uncomfortable part about dieting for weight loss. Swap out your carb-laden snack for a comparable protein snack and you can fend off hunger until dinner much, much easier.
Protein and Exercise
If you have begun to exercise, then protein has become even more important to your healthy life after bariatric surgery.
While you're exercising you are effectively tearing and breaking down muscle tissue, and the natural reaction is for your body to heal/recover and come back stronger to handle the stress you just put it through. But your muscles need the nutrients and building blocks to make that happen.
Protein provides those building blocks. So if you're exercising and not getting an adequate amount of protein you are not allowing your body to recover properly and you can get injured.
So…get your protein right. Here's how much protein bariatric clinics recommend :
Women: >60 grams of protein per day
Men: >75 grams of protein per day
BPD/DS: >90 grams of protein per day
Carbohydrates and Fat 1 year after Gastric Sleeve
Here's the cool part about structuring diet with calorie and protein prioritization: The rest doesn't really matter.
As long as you are abiding by the first two rules: get your calories and protein right, the rest will fall into place.
Here's why it works this way. Macronutrients (protein, carbohydrates and fat) each contain calories. So when you look on a nutrition label "Total Calories per Serving" is derived from protein, carb and fat contents.
Numerically here's how it works out:
Protein – 4 calories per gram
Carbohydrates – 4 calories per gram
Fat – 9 calories per gram
So here are a few examples of how the Carb and Fat portion can fluctuate as long as you get your calories and protein right.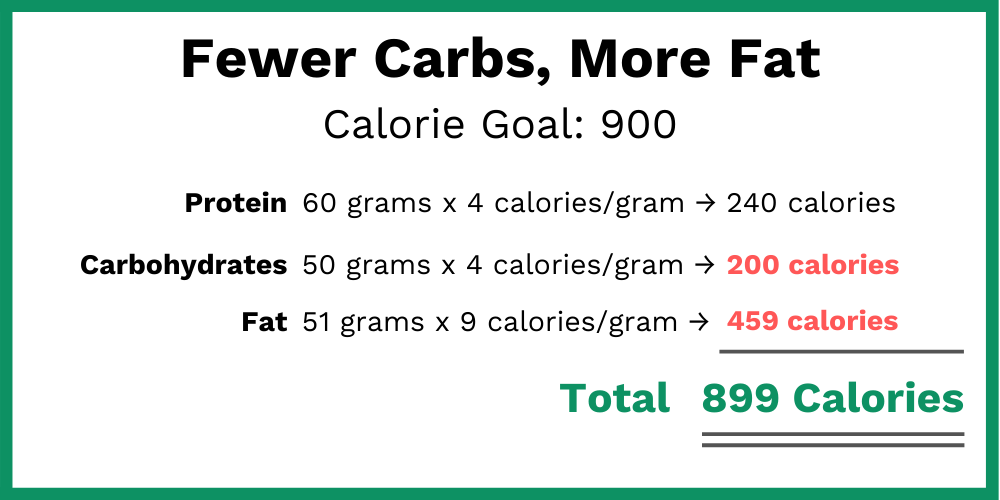 And here is an example of how you can reach the same calories by manipulating only the carbohydrates and fat and leaving protein the same.
Notice how the only thing that changes is how many carbohydrates and how much fat is consumed, but the calories are more or less the same.
As you can see, in both of these scenarios total calories and total protein stay the same, but you can play with and be flexible with your carbs and fat.
Eating Rules
Now that you know how many calories and how much of each macronutrient, now we'll talk about eating rules. These are basically quick rules that help you adhere to your calorie and macronutrient goals.
Meal size and plate breakdown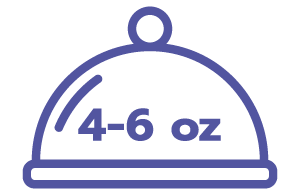 Keep the total size of the meal to 4 – 6 ounces of food.
Measure and weigh everything you prepare and be as accurate as you can be to avoid "calorie creep."
Make sure your plate is made up of at least ½ to ⅔ protein and the rest made up of vegetables and starches
Eat Protein First
Always eat the protein portion of your meal first. Once you finish the protein move on to the veggies and starches. If you're full after eating the protein portion stop eating! Don't worry about the "clean plate club."
Don't Drink with Meals
Hold drinking any fluids 30 minutes before your meal, during your meal and 30 minutes after your meal. This will help you feel fuller and help with macronutrient absorption
What foods should I eat?
You'll notice that if you search for most of these food items that your trip to the grocery store will keep you to the perimeter sections of the store. These areas typically have more fresh and unprocessed items, which is a good thing.
Stick to whole food options and supplement with high-quality protein supplements for the sole purpose of helping you reach your daily protein goal.
Supplements are called supplements for a reason – you should aim to get the majority of your protein from whole foods like lean meats, chicken and fish. And if you're a vegetarian or vegan, there are other options for you like tofu, tempeh and legumes.
Ultimately, weight loss comes down to these key steps:
Eat the correct amount of calories every day
Eat enough protein every day
Eat healthy and nutritious foods
Count everything you put into your mouth that has calories
If you can do those 4 things 90% of the time you will continue to lose weight in a healthy way. Use this article as a guide to help you get back to basics.
Need help getting back on track? Try a Pouch Reset
A pouch reset is a short-term, high-protein, low-volume diet to recalibrate your hunger point.
Pouch reset diets normally mimic the standard Post-Op 4-Phase Diet, which progresses you from clear liquids to solid foods during the early months following your surgery.
2-Week Pouch Reset Diet
5-Day Pouch Reset Diet
If this sounds interesting to you then check out the 2-Week Pouch Reset or the 5-Day Pouch reset. The differences are subtle, but here's an overview:
2-Week Pouch Reset:
2-week low-calorie diet
Week 1 supplements only
Week 2 transitions to a whole-food diet
You're supplied a turnkey bundle so you're ready to start immediately
No guesswork – complete printed plan comes with the order
5-Day Pouch reset:
5-day low-calorie diet
More "to the point" with an abbreviated schedule
Supplements only since it's only 5 days
You're supplied a turnkey bundle so you're ready to start immediately
No guesswork – complete printed plan comes with the order